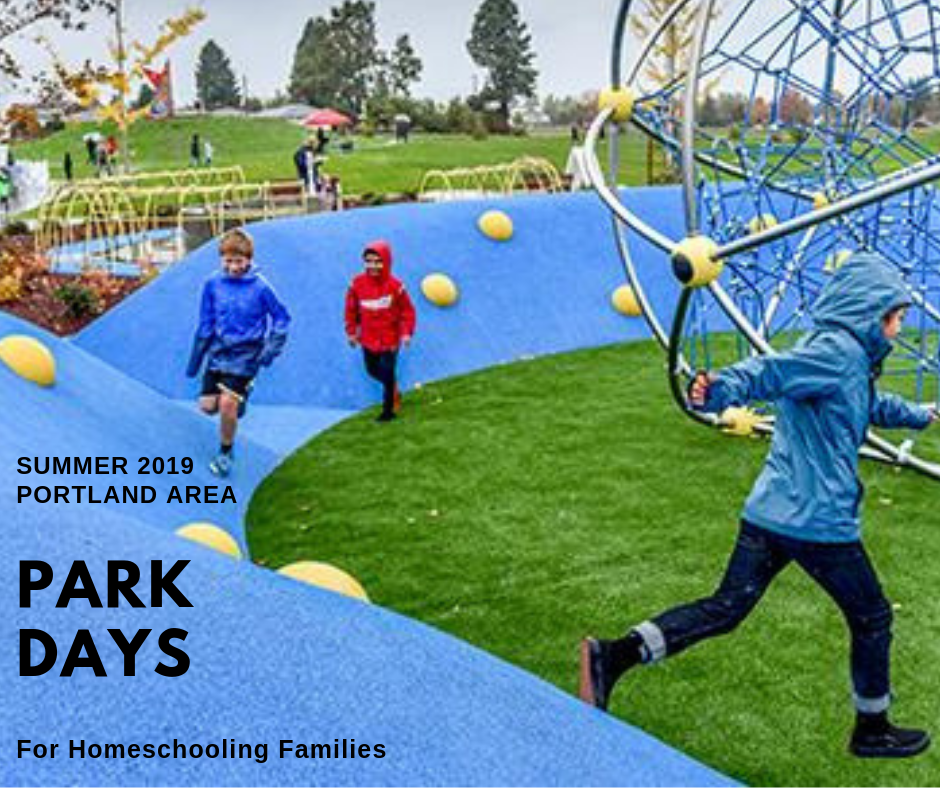 ISO – Park Days!
If you host or know of a Park Day – please fill out this google form: https://forms.gle/aM92MQXhgrFo8w1c7.
One of the ways my girls and I built community and met other home/unschoolers the first few years after we moved to Portland was by going to Park Days in the summer.
Anyone can start a park day!
These gatherings are usually pretty casual — people bring picnics/snacks, parents bring crafts they are working on, kids bring games and outdoor toys.
To help others find community, I'm creating a Park Day list which will be coming to this website soon!